Family & Maternity Photography in Brisbane
Dianna Photography is a contemporary portrait photography studio, based in Brisbane's East, Queensland. Our photoshoots are uniquely designed and created together with each and every client, allowing us to capture the most beautiful and dreamiest of portraits, all for you. Offering both studio based and on location sessions throughout the greater Brisbane area, our magazine style photography is all about creating those stunning portraits that shine in your light, that you will want to cherish forever.
From the innocence and beauty of a newborn to the glowing glamour of a maternity session, we want to photograph you at every stage of your life. As babies starting to smile, children giggling with fun, as a family whose love and bond will stand the test of time; all these moments captured in beautiful imagery that can be cherished for generations to come.
For my dream team and I, the feeling that comes with creating a unique experience, tailored to your hopes, dreams and wishes is beyond words. A feeling only surpassed by the sheer joy of creating timeless and captivating wall art showcasing the most beautiful images of you – that you have ever seen.
Photography Studio Brisbane
I invite you to share your dream portrait session with me, so that I can create for you, those images that you'll want to cherish forever. I want to photograph you at every stage of your life; as a newborn in those first moments of life; as children with those little personalities, and as young men and women with ambition finding your own voice. I want to capture your amazing journey of Motherhood and the growth of your own beautiful family you so lovingly nurture. I want to photograph you as a daughter or son, so you have portraits to cherish for the tougher times of loss that, one day, will come. Because, the simple truth is I want to show you, the beauty in your life's journey and how beautiful, powerful and radiant you are at every stage. Let me create the most gorgeous portraits you have seen, at one of our photoshoots designed uniquely for every client with love.
Professional Photography Brisbane
Dianna Photography specialises in offering beautiful magazine style portraits, and covergirl, celebrity like photo shoot experiences for the everyday woman. We offer gorgeous, individually styled professional photography sessions to each and every client, from the beautiful newborns, infants, and toddlers that share their firsts and milestones memories with us, to the amazing women that inspire us with their radiance and beauty. We dream of creating the most stunning images of you, that capture who you are and show off your beauty and style, at every stage of your life. Whether it's a mother's hug that lasts long after she lets go, those sweet family moments precious to the heart or the light that sparkles from within when you find your beYOUtiful. Let us create for you the most beautiful photographs, printed on amazing archival quality paper with gorgeous local and Italian quality packaged products that you will cherish for a lifetime.
"If it makes you laugh, if it makes you cry, if it rips out your heart, that's a good picture."
~ Eddie Adams.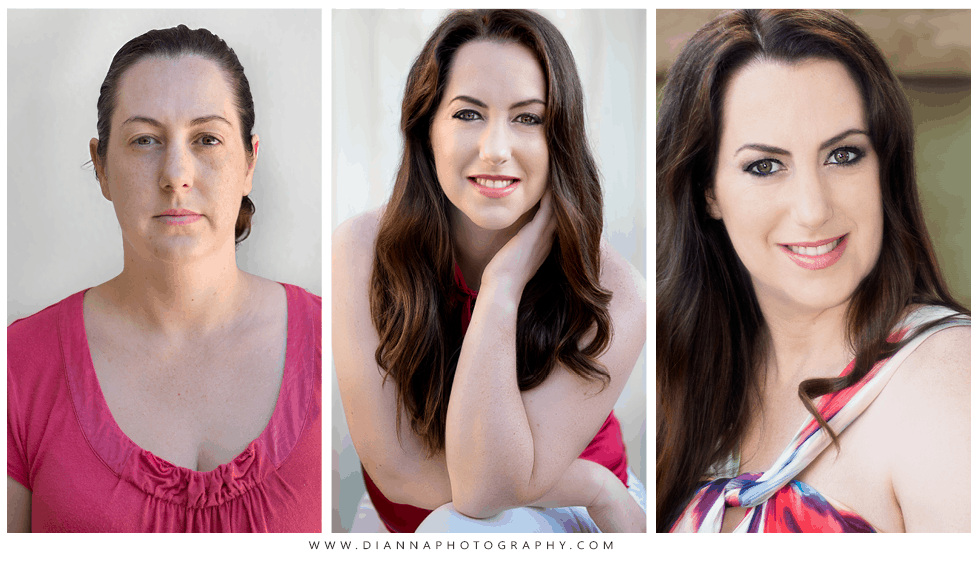 Dianna Photography offers Glamour Photography Brisbane Sessions – our sessions are personalised to suit the individual. Glamour means different things to different people, our aim is to capture the true you and provide a little escape from your day to day routine. We will work with you to provide a selection of images that you can keep for yourself or share with that special someone.